Halloween Haunted Attraction Schmitt's Family Farm 2014 Long Island at Schmitt's Family Farm in Melville, Suffolk County, Long Island, New York.
Haunted Mansion
The Haunted Mansion of Melville has a troubling history surrounding a particular doctor who resides there to this day. After an encounter with a patient who gave him a book of ancient texts, he began to obsess over the passages. They moved him to kill his sister and father, after which he started seeing things on the other side of his walls. These creatures were not of this world. He buried the bodies and vowed never to speak of what he saw again, but one day he would.
The doctor went on to build a machine like the one pictured in the book his patient had given him. Prying at optic nerves and tapping into spinal chords, the machine would gather more energy with each patient's screen. Eventually, with the energy of the machine, the other-worldly creatures he had seen began to come through the walls. These were creatures that nightmares are made of, with an appetite for blood. Once the creatures killed off all of the local farm workers, the doctor had to create enclosures in the mansion so the creatures would not escape.
That is how you will find the mansion today. The doctor invites his "guests" in for a thrilling experience, and the unsuspecting patrons get something far worse, torn to pieces and fed to the creatures that still lurk in the mansion. All the while, the machine gains energy from their screams, allowing the doctor to open bigger portals for even nastier creatures to pass through into our world.
The doctor is in and bids your welcome. Will you be the next to enter the Haunted Mansion of Melville?
Haunted Corn Maze
While walking on the outskirts of the farm late one night, the doctor came to a realization: the corn stalks were moving. He was sure that it was not the corn stalks moving, but the bodies that had been buried there had risen from the dead. They were lurking in the corn, but seemed to be confined to it by some unnatural force. This was the perfect addition to attract tourists to his home, under the guise of a corn maze.
The doctor invites you to see if you can make it through the maze. Just watch out for the corn blowing in the wind, because things aren't always what they seem.
Our haunted attractions are not recommended for children under 8 years of age.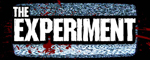 The Experiment
The doctor of the Haunted Mansion of Melville is seeking test subjects for his new project, The Experiment. Come and bare witness to the experience of a lifetime. The doctor, known for his terrifying operations torturing numerous people for hours on end, has concocted a new form of excruciating pain. He has created a film with supernatural powers that he acquired from another realm.
Upon watching the footage, viewers experience transportation to another world. Many test subjects have entered The Experiment, but few have ever escaped with all their limbs.
Will you be brave enough to enter?
- - - - - - - - - - - - >>> O <<< - - - - - - - - - - - -
Fall Family Fun At The Farm
Daily 9:00AM-5:00PM
Fall is our favorite season here at F&W Schmitt's Family Farms. Why, you might ask? Because it's a continuation of a decades old tradition wherein parents bring their children to pick their own pumpkins, Bill, Ferdie and the other farmers give free hayrides, and families have a time to reconnect as the long hot summer comes to a close. Continue your family tradition or start a new one, this fall at F&W Schmitt's Family Farm in Melville.
Pumpkin Picking
The best pumpkin picking on Long Island. One of the joys of the fall season is picking out your very own pumpkin that's perfect for you. It's a rite of passage and a fall tradition that can't be beat. The quest for the perfect pumpkin is one that befalls both young and old. In order to make the perfect jack-o-lantern, you need the perfect pumpkin. In order to make the best porch decoration, you need the perfect pumpkin. And in order to bake the most delicious fall pies, you need the perfect pumpkin.
Daytime Corn Maze
Weekends only 9:00AM-5:00PM
Deep Sea Adventure Corn MazeThe theme of this year's corn maze is "Deep Sea Adventure". Enjoy hours of family fun in this 7-acre corn maze, open on weekends and Columbus Day. Try to race your friends and family through the maze, or take your time enjoying the adventure.
Holiday Dates: September 25-26, 2014 and October 13, 2014 9:00AM-5:00PM. $8.00 per person.
Hay Rides
Monday-Friday: 12:00PM-5:00PM
Weekends: 9:00AM-5:00PM
Tractor rides Long Island hay rides are free for the whole family. We all remember doing fall hayrides when we were kids. Let's give our children those same cherished memories.
Playground and Inflatables
Weekends 10:00AM-4:00PM
Slides and rides. Not only do we have the largest straw pyramid on Long Island, we have a Fire Truck Slide, a Treehouse Slide and the favorite Pumpkin Patch Playground. See if you are daring enough to slide down the 30 foot slide.
Farm Animals and Pony Rides
Weekends 10:30AM-5:00PM
Pet the animals. Does your child have an affinity for furry creatures? Bring him or her down to the farm to pet the animals! We have goats, bunnies, chickens and more. We also have pony rides which is sure to create a great fall memory.
Children's Haunted Mansion Walkthrough
Opens October 4, 2014
12:00PM-5:00PM
For the older kids who want to get a taste of the scary nighttime events, our Haunted Mansion Walkthrough is available for just $6.00 per person.
About Schmitt's Family Farms
Pumpkin Picking, Hay Rides and Farm Animals on Long Island
We offer a large variety of annuals and perennials. We have a wide selection of Proven Winners, Hanging Baskets, Patio Planters, Vegetable Plants and Herbs along with other great garden specialties.
Schmitt's Farm is an indoor and kid friendly greenhouse facility making your shopping experience convenient and pleasurable. Come down and see for yourself. We are located on Pinelawn Road in Melville Long Island, NY. So come on down and enjoy a day filled with Spring beauty and colors.
.